This site uses analytics cookies to collect aggregate data and third-party cookies to improve the user experience.
Read the Complete Privacy Information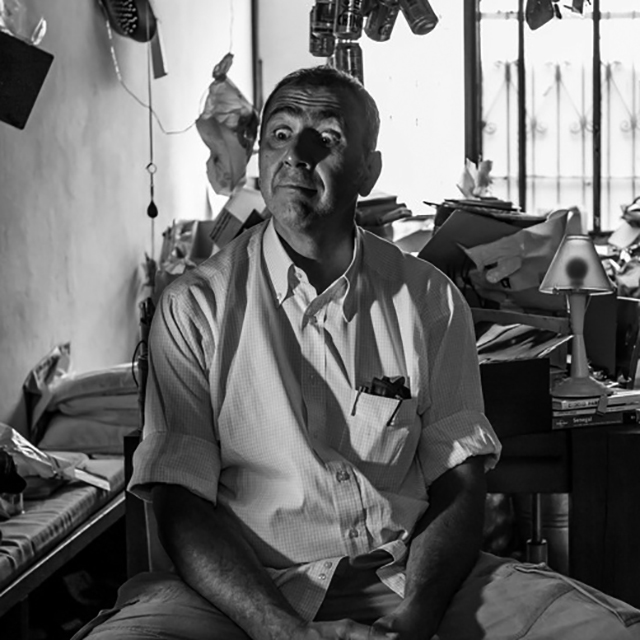 Back
Roberta La Terza
ANGELO JELMINI
Founder, AAAHHHAAA - Urbani & Vigili
Contract Professor at Milano Fashion Institute
Creative Director, Set & Exhibition Designer.
Born in Milan, Italy on 13rd July 1960.
Founder of "AAAHHHAAA – Urbani & Vigili".
During his studies at Faculty of Architecture at Politecnico di Milano in 1986, he began his activity as creator and set designer of fashion shows, presentations and events. Collaborations with various production companies and agencies for the ideation and design of concepts, atmospheres, installations, exhibitions, events, conventions, trade fairs, stands, gala dinner, parties, wedding, displays, showcases, shop windows, road show etc. Associate of IDEA (Italian Association of Exhibition Designers) Professor at IDEA Master for Exhibition Design at Poli.Design / Politecnico di Milano. He taught Event Design at Politecnico di Milano and at L.u.n.a Bologna. Visiting lectures at Poli.Design Milano, Event Design Course and Showroom & Flagship Store Course at Politecnico di Milano, IED Milano, Master Progea of Fiera Milano, Marangoni Institute, IULM, Università di Parma, L.u.n.a Bologna Since 2016, member of the Exhibition Design thematic commission at ADI Design Index for Compasso d'Oro award.