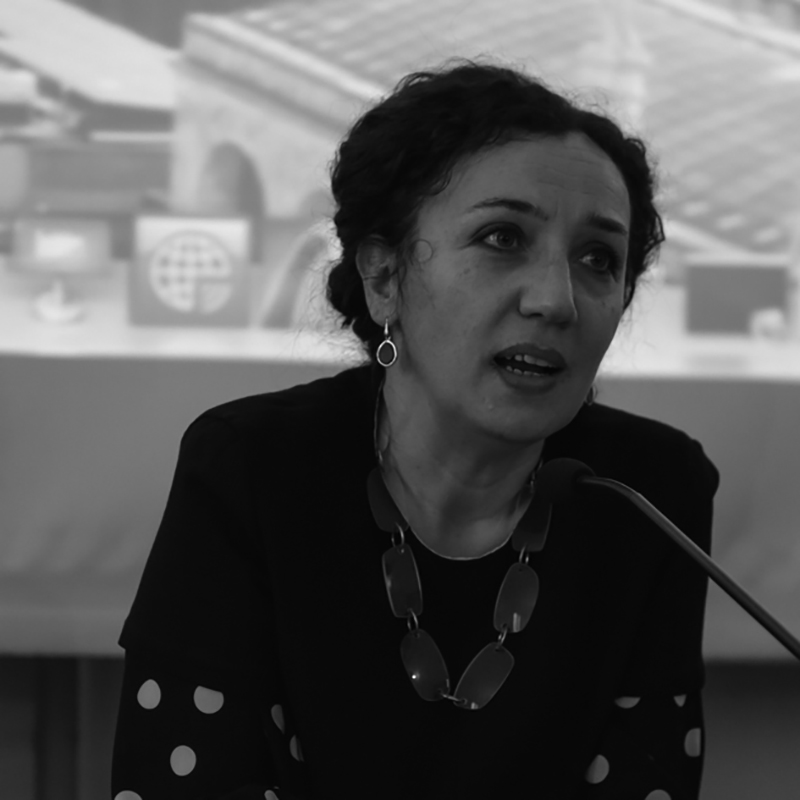 Back
Laura Baruffaldi
ANNA BARBARA
Associate Professor in Interior and Spatial Design
Architect and Designer, Senselab
She graduated in Architecture and Design at Politecnico di Milano.
She has been visiting professor at Kookmin University in the Architecture, Design and Interior Design faculties and professor at the Techno Brain Master 21 at Seoul (South Korea). In the 2000 she won the Canon Foundation Fellowship for making a research at Hosei University Faculty of Architecture and Town Planning in Tokyo (Japan). Since 2001 she has been professor of Sensorial Design and Architecture at Politecnico di Milano Faculty of Design (2001-2006); professor of Senses at Università dell'Immagine (2001-2006); Director of the Fashion School at NABA -Nuova Accademia di Belle Arti- (2007-2011), and Director of Textile Design and New Materials Master Program at NABA (2008-2011); researcher in Architecture and Design at Politecnico di Milano in the Faculty of Architecture. Actually she is Associate Professor in Interior and Spatial Design at Politecnico di Milano.Her researches about the relationships between senses, time and spaces are developed in education, publications and professional works. The most known publications are: Sensefulness. New paradigms of Spatial Design, (2018) Stories of architecture through the senses, (2000, 2012), Invisible Architectures.
Experiencing places throught the senses of smell (2006) and Senses, time and architecture, (2012).