This site uses analytics cookies to collect aggregate data and third-party cookies to improve the user experience.
Read the Complete Privacy Information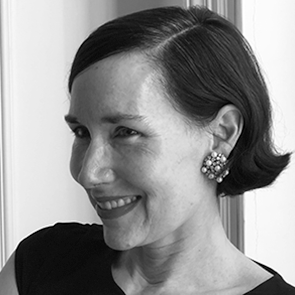 Back
Debora Sinibaldi
CATHLEEN SHEEHAN
Chair and Professor, FIT Fashion Design MFA Program
Cathleen Sheehan is a fashion industry veteran, multi-disciplinary strategist and full-time professor in School of Graduate Studies of Fashion Institute of Technology. She currently leads FIT's MFA Fashion Design program. Voted "Best Dressed" in her class at Harvard Business School, where she also earned an MBA, Sheehan possesses a rare combination of creative and analytical skills. In her consulting business and as President and co-owner of ESP Trendlab, she has successfully advised hundreds of global brands, entrepreneurs, and nonprofits on design, product, and market strategies to leverage core strengths and opportunities within the dynamic fashion, beauty, tech, and retail landscapes.
Sheehan got her start in fashion at Escada, where she led a corporate strategy program and helped acquire, launch, and build several luxury brands. Prior to joining Escada, she worked at the Big 4 accounting firm KPMG. She regularly speaks at international trade shows, design conferences and universities.
Sheehan holds a Master of Business Administration from Harvard University.