This site uses analytics cookies to collect aggregate data and third-party cookies to improve the user experience.
Read the Complete Privacy Information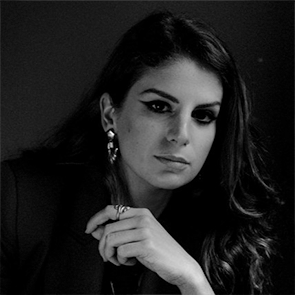 Back
Gianluca Carella
CLAUDIA CANELLA
Art Director and Founder, Blair and the Dome
Contract Professor at Milano Fashion Institute
Claudia Canella develops her creative abilities and design skills through various professional experiences: from trend forecaster to social media manager, art director, and fashion designer.
Approaching design projects from different perspectives allows her to develop a multidimensional vision of the creative process and to fully guide business entities towards achieving their goals.
The need to tell courageous stories and to transform concepts into successful projects drove her to found Blair and the Dome | Design Studio. Together with her team of designers, photographers, and marketers, she provides customized consultations in terms of brand identity, product design, and offline and online communication assets.