This site uses analytics cookies to collect aggregate data and third-party cookies to improve the user experience.
Read the Complete Privacy Information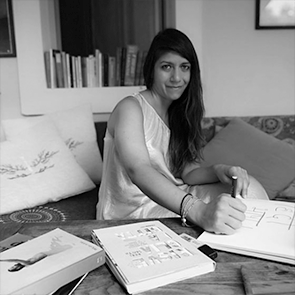 Back
Barbara Pollini
CONSUELO PINTUS
Researcher in Sociology, Cultures and Organizations
Consuelo Pintus graduated in Linguistic and Cultural Mediation, Hindi and Japanese language and culture, at the State University of Milan. In 2008 she won a Government of India scholarship for the Hindi language improvement course abroad at the Kendriya Hindi Sansthan Institute in Agra (India) obtaining the Certificate in Hindi Language and Proficiency. She completed her studies with a master's degree in international Relations, Global Studies curriculum (India, China, Middle East) at the University of Turin with the thesis "The prohibition of caste and gender discrimination in the Indian Constitution: Dalit women in the development plans of the Planning Commission". In 2012 she was casual student of the M. A. course in Hindi Language and Literature at Jawaharlal Nehru University of New Delhi where she passed the course of Hindi Dalit Literature and Gender in International Relations, following which she began to translate women Dalit poems from Hindi into Italian.
From 2010 to 2022 she cooperated with the University of Milan, Department of Linguistic and Cultural Mediation, as a Guest Professor in the teaching of Hindi language and Hindi translation.
She has worked for a decade with Englishour (Milan) as teacher of English language, Hindi and Italian for foreign students and as assistant in the management of Intercultural workshops in India for italian and Indian business companies, New Delhi area, and in Italy.
Furthermore, she has been working as a freelance negotiation interpreter and cultural mediator from Hindi to Italian and from English to Italian for fairs, b2b meetings as well as a linguistic mediator for public institutions such as courts, hospitals, schools, and social cooperatives.
In 2017 she founded and became President of the cultural and recreational association DOMO LINGUE E CULTURE in Milan for the promotion of European and Oriental languages, following innovative methods for language learning through cooking, music and playing etc.
In 2021 she has started a PhD in Sociology, Cultures and Organizations at Università Cattolica di Milano with a scholarship from the MODACULT Center: "Ethical fashion and women" with a research project that will focus on the Indian Khadi and women's empowerment in its process.