This site uses analytics cookies to collect aggregate data and third-party cookies to improve the user experience.
Read the Complete Privacy Information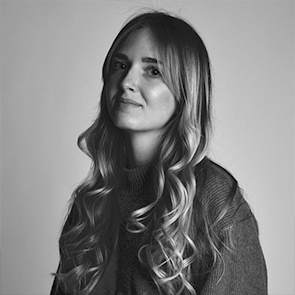 Back
Francesca Anzalone
FRANCESCA ANTINARELLI
Researcher in Design
Francesca Antinarelli Freitas is an Italian fashion and jewelry designer and now she is a Phd candidate at the Design Department of Politecnico di Milano. She graduated in Fashion Design at Politecnico di Milano and she got a Master's Degree in Fashion studies at Università La Sapienza di Roma. She also got a Master in wedding dresses pattern making and she completed two intensive courses in 3d pattern making and haute couture embroidery.
Currently, in parallel with the PhD research focused on the sustainability for the high jewelry, she carries out academic activities as tutoring for several university courses of Politecnico di Milano. The courses involved are Portfolio & Digital branding, Soft skills: working in team and Graphic tools.
She is a teacher for the Executive Master in Fashion and Accessory design for the module dedicated to Principles of fashion and luxury design and she is also a teacher for the Mini master of Politecnico di Milano in collaboration with Fondazione Cologni Mestiere D'Arte for the module dedicated to Design and personal branding. She worked in the fashion and jewelry field as pattern maker, freelance design consultant and fashion designer for several brands.