This site uses analytics cookies to collect aggregate data and third-party cookies to improve the user experience.
Read the Complete Privacy Information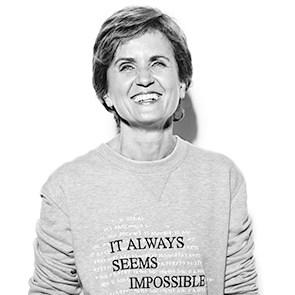 Back
Alessandra Spagnoli
MARINA SPADAFORA
Fair Fashion Ambassador
Contract Professor at Milano Fashion Institute
Marina Spadafora is a Fair Fashion ambassador in the world.
She has deep roots in Fashion having had her own brand and collaborated with Ferragamo, Prada, Miu Miu and Marni and Aspesi.
She has been the creative director of Auteurs du Monde, the Fair Trade brand of Altromercato, working with artisans all over the world.
Marina is a professor of ethical fashion at prestigious academies in Italy and abroad.
Marina's work has always included a strong focus on social issues and ecology, believing that ethics and aesthetics can coincide. Her motto is "Fashion with a Mission".
Marina works to bring development to emerging countries through her FWAM, Fashion with a Mission, platform.
She is the Italian national coordinator of Fashion Revolution.
Marina has received the United Nations Women Together Award in 2015 in New York and gave a TEDx Talk on sustainable fashion in 2014 and in 2021.
In 2020 she wrote the book "The revolution starts from your wardrobe" with Luisa Ciuni published by Solferino Libri.