OUR HISTORY
Milano Fashion Institute is a non-profit inter-university institute for the realization of educational programs and scientific activities for the Fashion System. This has been possible through the creation of a reference centre for the entire sector on an international level.
Founded as an inter-university institute in 2007 by the most important Milanese Universities (Politecnico di Milano, Università Bocconi, Università Cattolica del Sacro Cuore) and Institutions (Municipality of Milan, Camera Nazionale della Moda Italiana), Milano Fashion Institute launched its first Master in 2009. This first milestone has been followed by a series of initiatives in the next years, with a common goal: training innovative junior professional profiles. All of them have been immediately received with extraordinary favour by companies of the fashion and luxury systems.
In 2011, the internationalization process of all post-graduate Masters began: the campus becomes a destination for international students from all over the world.
In 2012, the educational and didactic model of Milano Fashion Institute becomes the object of study and is presented in Hong Kong in the occasion of "DesignEd Asia 2012", a key international event for teachers, researchers, trend analysts and designers, organized by Hong Kong Polytechnic University, School of Design.
In 2015 the "Short Courses" and "Executive Programs" division was founded to respond to the business world on key and highly innovative issues: the integration with the entrepreneurial system consolidates even more.
In 2020 the planning and training partnership with Camera Nazionale della Moda Italiana was born, after years of joint work with the Sustainability Committee, and the first university master in Product Sustainability Management is launched, a unique initiative on a global level.
In the same year, the new Campus was opened, designed as a training and experiential place for an increasingly international student community.
GOVERNANCE
Milano Fashion Institute operates through the bodies defined by its Statute:
- The Assembly of Consortium Members, consisting of a Representative for each Consortium Member (Politecnico di Milano, Università Cattolica del Sacro Cuore), and chaired by the President of the Milano Fashion Institute;
- The Scientific Board, made up of two members for each Founding Consortium member, and responsible for approving the projects and initiatives of the Milano Fashion Institute.
Scientific Board Members:
Alba Cappellieri, Full Professor, Politecnico di Milano

Valeria M. Iannilli, Associate Professor, Politecnico di Milano

Carla Lunghi, Associate Professor, Università Cattolica del Sacro Cuore

Silvia Mazzucotelli Salice, Researcher, Università Cattolica del Sacro Cuore
- The President, elected by the Scientific Board from among the Directors
- The Director-General, appointed by the Scientific Board
- Director-General: Nicola Guerini
- The Academic Committee, composed by the Director General, the Directors and Vice Directors of the Masters and the Head of Academic Affairs
Members of the Academic Committee:

Francesca Ballario

Alba Cappellieri

Giovanni Conti

Arturo Dell'Acqua Bellavitis

Nicola Guerini

Carla Lunghi

Silvia Mazzucotelli Salice

Lorenzo Morganti

Martina Motta

Livia Tenuta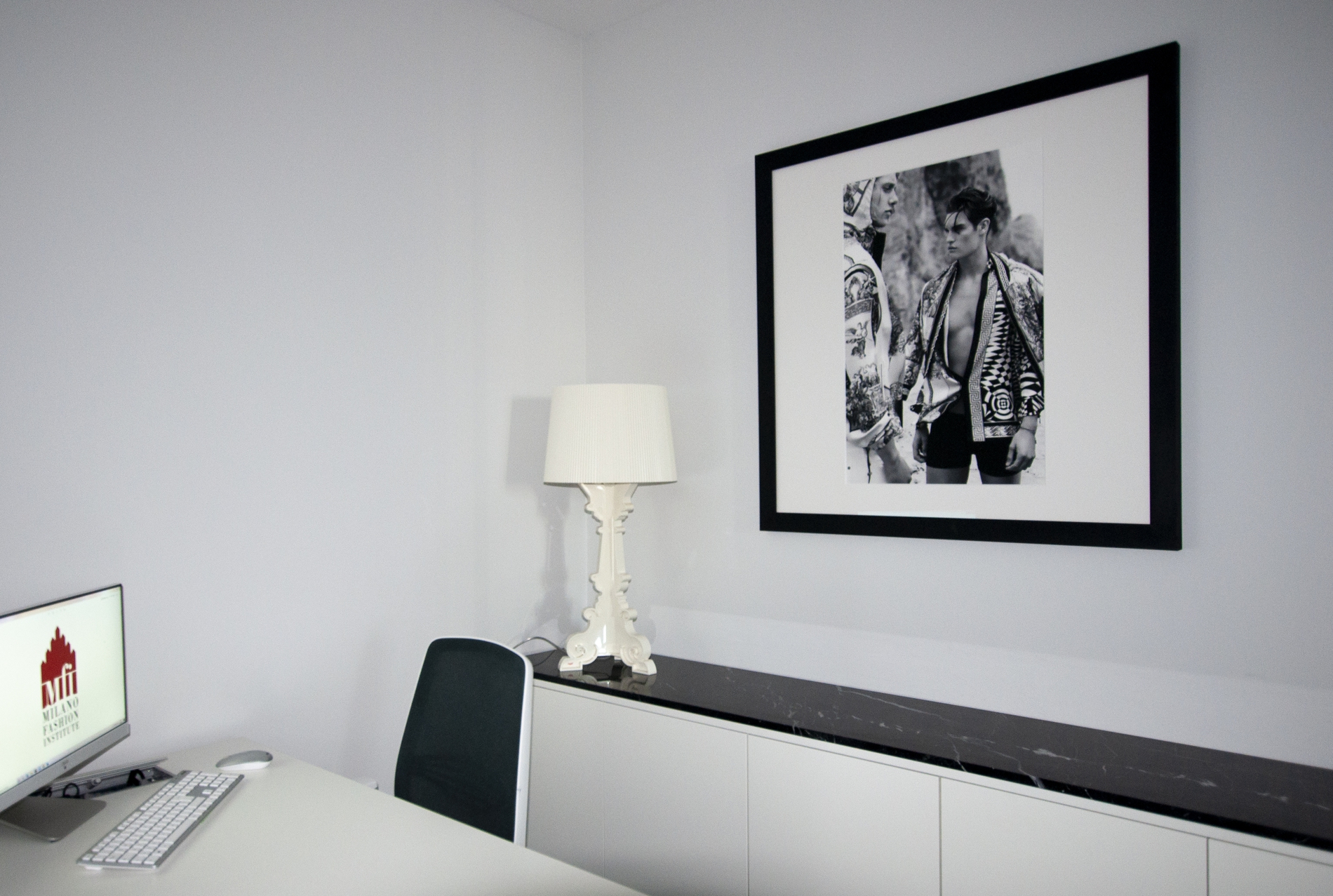 Milano Fashion Institute is organized in divisions, by areas of competence, under the guidance of the Director General, Dr. Nicola Guerini.

- General Direction – Dr. Nicola Guerini - nicola.guerini@milanofashioninstitute.it
- Academic Affairs – Dr. Francesca Ballario - francesca.ballario@milanofashioninstitute.it
- Academic services – Sara Colombi - sara.colombi@milanofashioninstitute.it
- Administration – Dr. Luigi Albano - amministrazione@milanofashioninstitute.it
- Placement & Careers Management – Dr. Francesco Cacciapaglia - francesco.cacciapaglia@milanofashioninstitute.it
- Marketing & Communication – Dr. Naima Annoni - naima.annoni@milanofashioninstitute.it