This site uses analytics cookies to collect aggregate data and third-party cookies to improve the user experience.
Read the Complete Privacy Information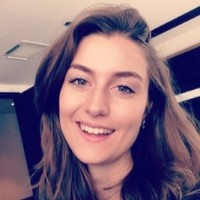 CORINNE
BIASIZZO
Marketing & Communication Assistant, MONCLER
Milano Fashion Institute has contributed to my personal training giving me the opportunity to stay in an international environment and learning how to relate with people from all over the world.
I understand how this international context is essential in order to learn how to relate with people with different thoughts and cultures, in fact the teaching method is very practical and focused on what we will find into the working world.

This method allowed me to get prepared for the new and complex environment of the world of fashion: thanks to the valuable advices of the teachers, stress and difficulties are faced with a mature and correct approach.
Moreover, I was lucky to start my internship very soon, before the end of the lectures' period: my role is to follow the Marketing and Communication Director, coordinate the various departments (Press, Events, Digital, Corporate Image) and collaborate in various projects of different areas.

At the beginning was six-months internship, subsequently they have interrupted the internship in order to hire me. Now my role is more defined and with more responsibilities that allow me to learn and grow both professionally and personally especially because I am still at the beginning of my career.