This site uses analytics cookies to collect aggregate data and third-party cookies to improve the user experience.
Read the Complete Privacy Information
Back
Next News
News
Sept. 12, 2023
MOU SIGNING CEREMONY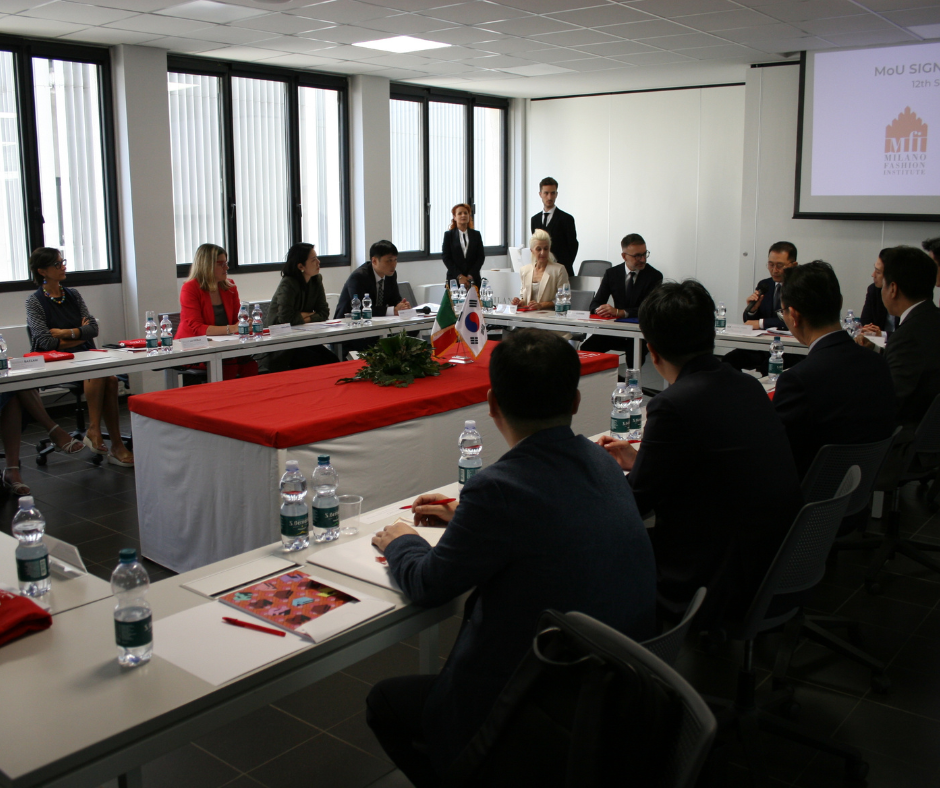 MFI & Daegu City - The first global partnership in fostering Fashion Sustainability Education
On September 12th, 2023, Milano Fashion Institute had the privilege of signing a Memorandum of Understanding (MoU) with Daegu City, South Korea, a dynamic and forward-thinking partner in the world of fashion and textiles.
This partnership aims to foster cooperation and collaborative projects in the fashion and textile sectors, with a special focus on Environmental, Social, and Governance (ESG) programs for executives.
The MoU signing ceremony was attended by distinguished guests, including Vice-Mayor Lee Choong Hwa, representing Daegu City, Do Goon Woo, President of Daegu Technopark, in the presence of the Consul General of South Korea, Kang Hyung-Shik, symbolizing our strong ties with Korea, and ofthe Head of the City to City Cooperation Unit - Mayor's Office of the City of Milan.
This strategic alliance will open up new avenues for Milano Fashion Institute and Daegu City to exchange knowledge and innovations in the fashion industry.
Together, we aspire to drive positive change, promote sustainable practices, and empower the next generation of fashion leaders.